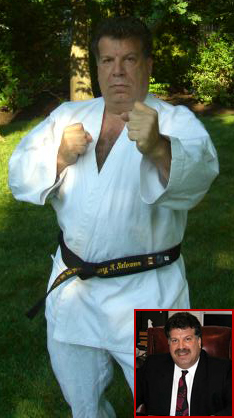 Black Belts

Garry R. Salomon, Esq.
Garry Salomon, although originally from Ridgefield Park, grew up in Bergenfield, N.J. where he met his future partners, Sam Davis and Marc Saperstein. After graduatingBergenfield High School he attended Fairleigh Dickenson University where in 1974 he received his Bachelor of Science Degree.Three years later he received his Juris Doctorate degree from the University of Akron. In 1977 he was admitted to the New Jersey Bar and began to practice law.
Garry Salomon is a founding member and serves as the managing partner of Davis, Saperstein & Salomon, P.C. Garry Salomon's main areas of concentration include all areas of personal injury law. During his 27 years of practicing law he has successfully represented thousands of clients. He most particularly enjoys the courtroom environment and concentrates on bringing his cases to the trial stage. He is quoted as saying,
"An insurance company will only consider paying fair and just compensation only if they see that the plaintiff is ready to let a jury decide the case; however, if an insurance company is unwilling to deal fairly with the plaintiff, then I trust a jury to decide the outcome."
Garry Salomon has been appointed, for the past consecutive 7 years, to serve as a member of the Board of Governors of the Associatiion of Trial Lawyers of America -NJ . He has served as Chairman and program chair for ATLA-NJ Trial Academy where he has lectured on "The Art of Direct Examination" He also has lectured at ATLA-NJ's annual Boardwalk Convention. He founded and acted as moderator, and Co-Chairman of the 2000 -2007 annual ATLA-NJ's "Litigation at Sunrise" Boardwalk Seminar.
On February 25, 2006 Garry Salomon presented a lecture to ATLA-NJ on "Summation: Bringing it Home." In conjunction with the seminar the New Jersey Lawyer published an article authored by Mr. Salomon with the same title.
PROFESSIONAL ASSOCIATIONS:
American Association of Justice (ATLA)
Medical Malpractice Section
Civil Rights Section
Employment RIghts Section
Trucking Accident Section

Association of Trial Lawyers of America-N.J.
Statewide Membership Chair: 1997-2007
Trial Academy Co-Chair, 1998 to 1999
Board of Governors- 1997-2007
Automobile Reparations Committee
Long Range Planning Committee

Million Dollar Advocates Forum
National Crime Victims Association
Bergen County Bar Association
New Jersey State Bar Association
American Bar Association
Teaneck Bar Association Founder 2003-2007
BAR ADMISSIONS:
State of New Jersey 1977
United States District Court 1977
United States Supreme Court 1982
AREAS OF EXPERTISE:

Jury Trials
Personal Injury
Injuries to Children
Automobile and Trucking Accidents
Premises Liability & Slip, Trip & Fall Cases
Will Contest and Estate itigation
Supermarket and Store Accidents
Mass Tort and Pharmaceutical Cases
Commercial Litigation
Criminal Law & Criminal
On the personal side, he enjoys skiing and has earned a black belt in Shotokan Karate.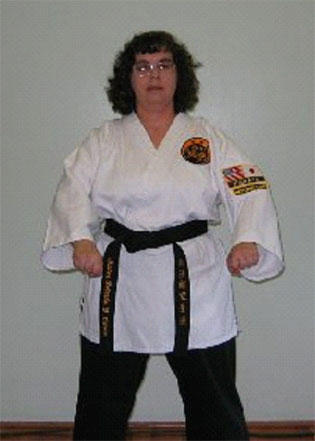 Roberta D. Cohen
Education:
BA and MA in Education.
NJ Teaching Certificate:
Teacher of Music K-12
NJ Teaching Certificate:
Teacher of Reading K-12
Continuing Education Certificate:
American Sign Language
Employment:
Developmental English Instructor, Union County College
Karate Experience:
5 years training in Tae Kwon Do, earned Black Belt
10 years training with Karate Master Dan in Shotokan, earned Black Belt
Residence:
Lives in Union County with family and a large number of felines and small mammals.