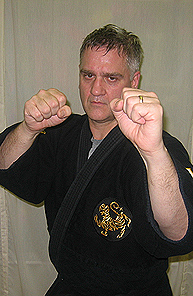 Master 3rd Dan Degree Timothy G. Little

Timothy G. Little
Partner
New York
575 Madison Avenue
New York, New York 10022-2585
p_ 212.940.8594
f_ 212.894.5794
tim.little@kattenlaw.com
Timothy G. Little has practiced real estate law for 25+ years and has experience in many different types of real estate transactions, with a focus on real estate finance and capital markets-related real estate transactions.

Mr. Little has represented lenders in acquisition, term and construction financings, as well as mezzanine loans, senior/subordinate ("A/B") notes and participations and multi-tiered intercreditor arrangements. He has represented agents, lenders and borrowers in secured and unsecured credit facilities to real estate companies. He has substantial experience in credit lease transactions having represented underwriters, equity investors and lessees in domestic and international transactions involving Rule 144A offerings, private debt placements and bank financing. His practice has also included commercial mortgage backed loan origination; domestic and international joint ventures, work-outs, foreclosures and real estate bankruptcies; sales and acquisitions of all types of real estate assets; development projects; and domestic and international real estate fund offerings.

Mr. Little received a B.S., with highest honors, from Cook College of Rutgers University in 1982 and earned his J.D. magna cum laude, from Harvard Law School in 1985. He is admitted to practice in New York.